The
Easter ring
is a rare item commonly used by players of a higher wealth which when put on, turns you into an Easter egg of a random color and design. The Easter ring is purely cosmetic, and does not provide any bonuses while equipped.
Applications and Uses
The use of the Easter Ring will morph you into an egg when clicked upon, it will replace your current ring slot and show the following menu.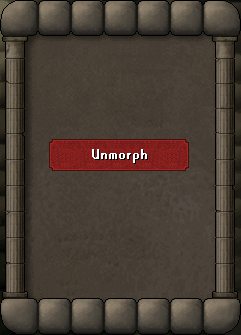 When in this interface you will not be able to access other menus until unmorph is clicked.
When in egg form, you will also not be able to move unless following another player.
How to acquire
Exchanging it from other players.
Ad blocker interference detected!
Wikia is a free-to-use site that makes money from advertising. We have a modified experience for viewers using ad blockers

Wikia is not accessible if you've made further modifications. Remove the custom ad blocker rule(s) and the page will load as expected.