Magic boxes are items that can give a player the suggested items of a certain combat skill. It is sold for 650,000gp in Giles' shop. Most of the time, players use this item for getting the Ancient staff item as there are no guaranteed ways of getting it as a drop. 

Ranging Set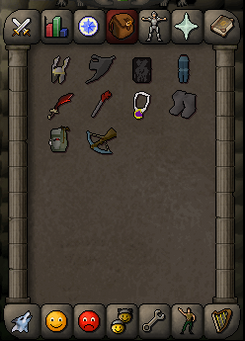 This set includes the following items:
Maging/Melee Set
This set includes the following items:
Trivia
Many players use this item as a high risk item in PvP worlds, due to it's value being over 500k.
Many PvP clans require members to own multiple magic boxes as a quick way to obtain cheap armour if members are needed to jump back into action.
Ad blocker interference detected!
Wikia is a free-to-use site that makes money from advertising. We have a modified experience for viewers using ad blockers

Wikia is not accessible if you've made further modifications. Remove the custom ad blocker rule(s) and the page will load as expected.