Puzzle Box
This Guide will be showing you how to obtain puzzle boxes and some useful tips to solve them. This little exert will hopefully help you the next time you plan on completing the Puzzle box.
Location
To start off you go to Lumbridge and talk to Donovan The Family Handyman located outside Lumbridge castle.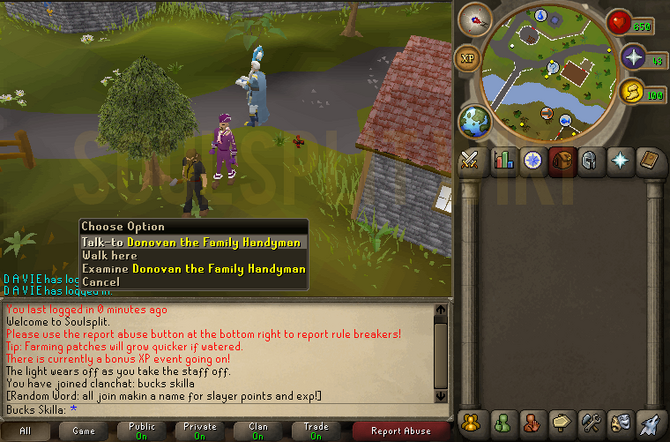 Once you start talking a small conversation will start and you can select if you want a puzzle box or not.

Puzzles
Unfortunetly, ALL Puzzles will begin randomly, thus it is impossible to make a guide for each seperate puzzle, So Simply follow these guide lines to help you get it done quicker
Do the first row (Red)
Do the second row (Yellow)
Do the third row (Green)
Get the Four lower left squares done (Blue)
Get the last six squares done (Purple)
Here is the completed picture of ALL puzzles:
Bandos: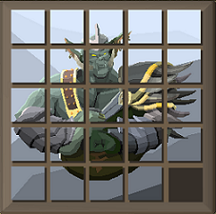 Bridge: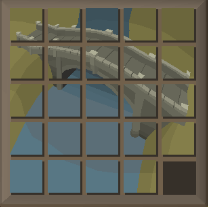 Black dragon: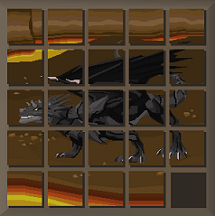 Corporeal beast:
Troll: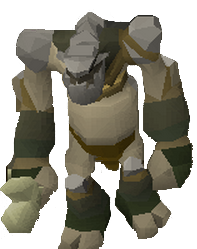 Rewards
The rewards are given upon completing the puzzle box. There are 2 sorts of rewards that you can get, vote points and items.
Vote points
The vote points are always given to a player after completing a puzzle. These points are given randomly, they can be between 2 and 10 vote points.
Items
The items can be 2 different kind of items
Trivia
The longest it took for a Puzzle to be completed was 1 hour and 42 minutes.