| | |
| --- | --- |
| Start Point: | Postie Pete (Castle Wars) |
| Difficulty: | |
| Description: | Bring 5 Yew Logs and a Redberry Pie to someone. |
| Length: | Short~10 minutes. |
| Requirements: | |
| Items required: | |
| Enemies to defeat: | None |
Quest
Note: DO NOT START THIS QUEST,AS IT IS NOT FULLY CODED.
Start the quest by talking to Postie Pete at Castle Wars.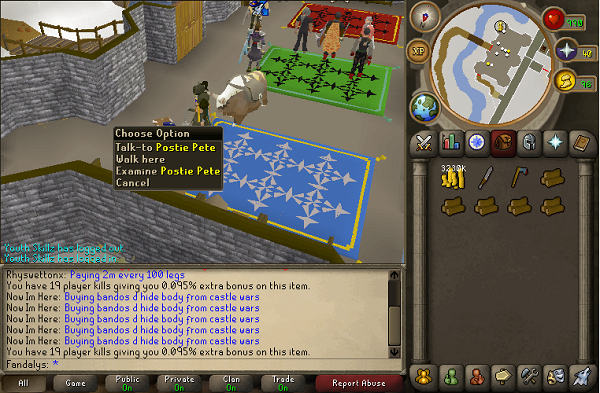 'Postie Pete will ask you to stab a man or a guard... ' Teleport to Edgeville and stab a Guard north east of the Bank with a Knife, and you will get jailed.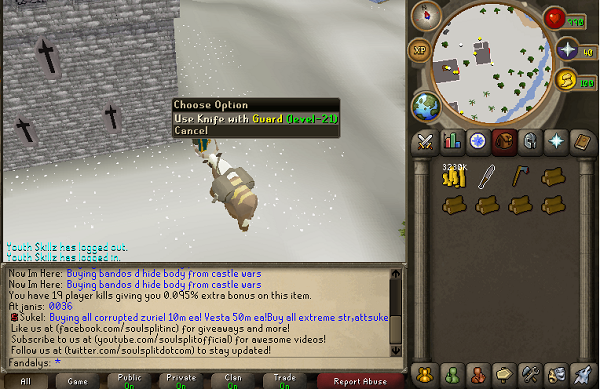 You will be imprisoned in one of the three jails of Varrock. Use your Knife on the cage door, or click 'Unlock' , and you will be teleported to a strange lair.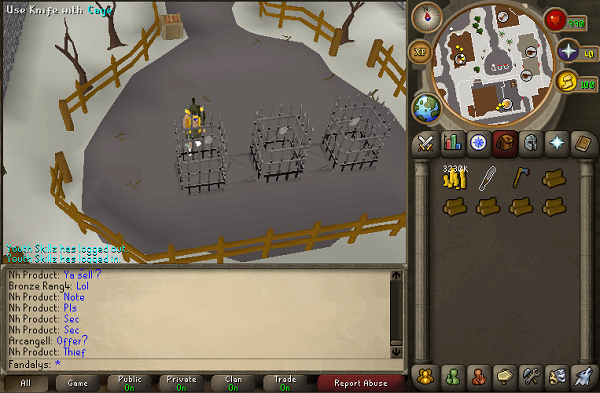 After being teleported again, speak to the Jack Lantern guy, he will ask you to give him a Redberry Pie and 5 Yew Logs to be pardoned!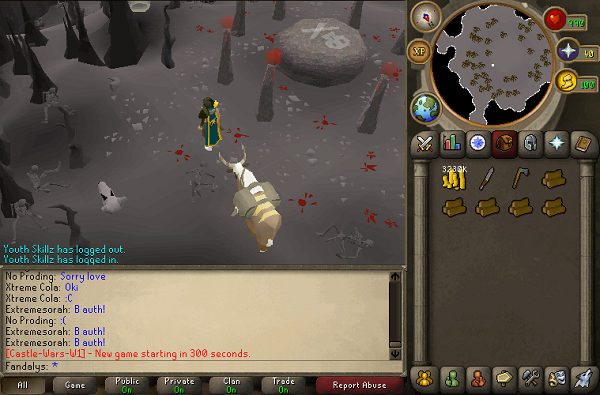 Rewards:
Grim Reaper Hood
A shortcut to the Death Altar
XP
Congratulations, You've finished the Undead Riot quest.
Notes
The issue with lever glitch from this quest was addressed. However, many players still cannot use levers. Please do not start this quest because lever bug is not fixed.