This section has little content

You can help Soulsplit Wiki by expanding

it.
Xuan is an NPC located in the Falador party room, and sells a variety of costumes based on gender that can be bought with Loyalty Points. Loyalty Points can be obtained by Voting and typing (::check) in game or spending credits on Soulplit shop.
Non-Members get 1,000 Loyalty Points when they vote and Donators get 1,500 Loyalty Points when they vote. When you donate, you will get an arranged amount of Loyalty Points based off of the price of your purchase.
Stock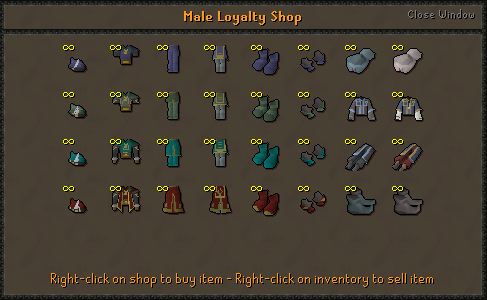 Ad blocker interference detected!
Wikia is a free-to-use site that makes money from advertising. We have a modified experience for viewers using ad blockers

Wikia is not accessible if you've made further modifications. Remove the custom ad blocker rule(s) and the page will load as expected.